Top 10 SEO Tools in (2021)
Top free and paid SEO tools to use in 2021
Your website is merely a collection of pages that have no relevance if it is not optimized. Today's everything is online, every brand is building its online presence. Competition is extremely high for getting good rankings in SERP. For surviving in this digital world, one must need websites and websites must need SEO. SEO has done so many advancements from the last 4-5 years. There are numerous methods to improve the rankings of the website in the Search Engine Result Pages(SERP).
SEO enables businesses to stay at the top. If you want to master SEO, it can be tough for you if you're a beginner. But thankfully, there are SEO tools that can assist you in any way. SEO tools come in both free and paid versions. There are several sophisticated tools of SEO that you must aware:-
Top 5 Free SEO tools
Keywords Everywhere
Keywords Everywhere is the tool that operates effectively on YouTube, Bing, Google, and other sites too. For effective execution of SEO, keyword research is needed and Keywords Everywhere is a convenient tool that fulfills the latest keywords trends.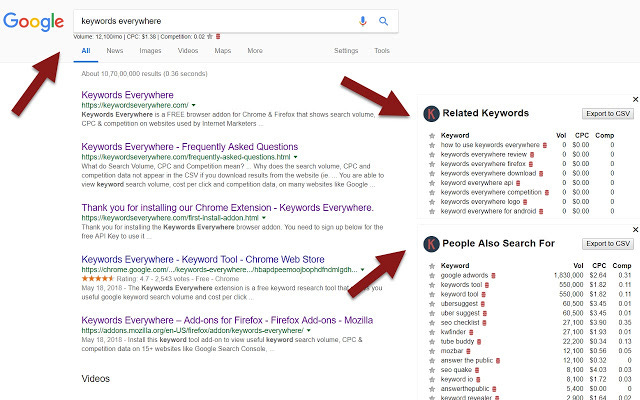 This tool gives detailed information about the search volume, CPC value, and competition after typing a potential keyword. It is a great chrome-based SEO extension is used by top SEO companies. It collects data from numerous resources like search console, Google Analytics, and Google trends to get the best keywords that rank. This tool works as a great time saver as this is a combination of free SEO tools, so you can get the best keywords for your website in one suite. You don't have to search for other tools.
Google Search Console
GSC(Google search console) works well for supporting the strategies of SEO. With the help of this tool, you can get website optimization suggestions, request indexing for URLs, and get notifications about the issues related to the website. Moreover, it gives information about google search analytics. GSC also has the Index coverage report which provides you that list of pages that haven't been indexed.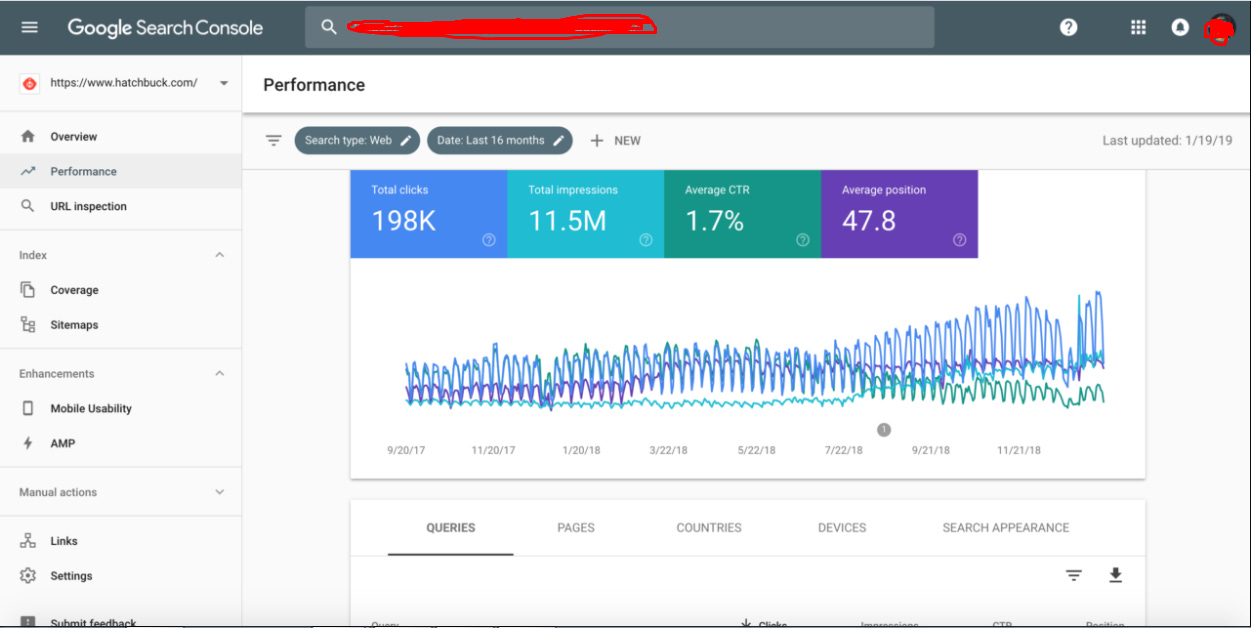 Screaming Frog SEO Spider (free version)
Screaming Frog is the best SEO tool for knowing the health of your website's SEO. It generates prompt feedback on the web pages due to its SEO spider feature. It acts as a crawler and monitors the strategy of SEO. Finally gives suggestions similar to suggestions getting from the bot. It easily finds out the server errors, redirects, server errors, duplicate content, broken links, and other hurdles that can ruin your website's rankings.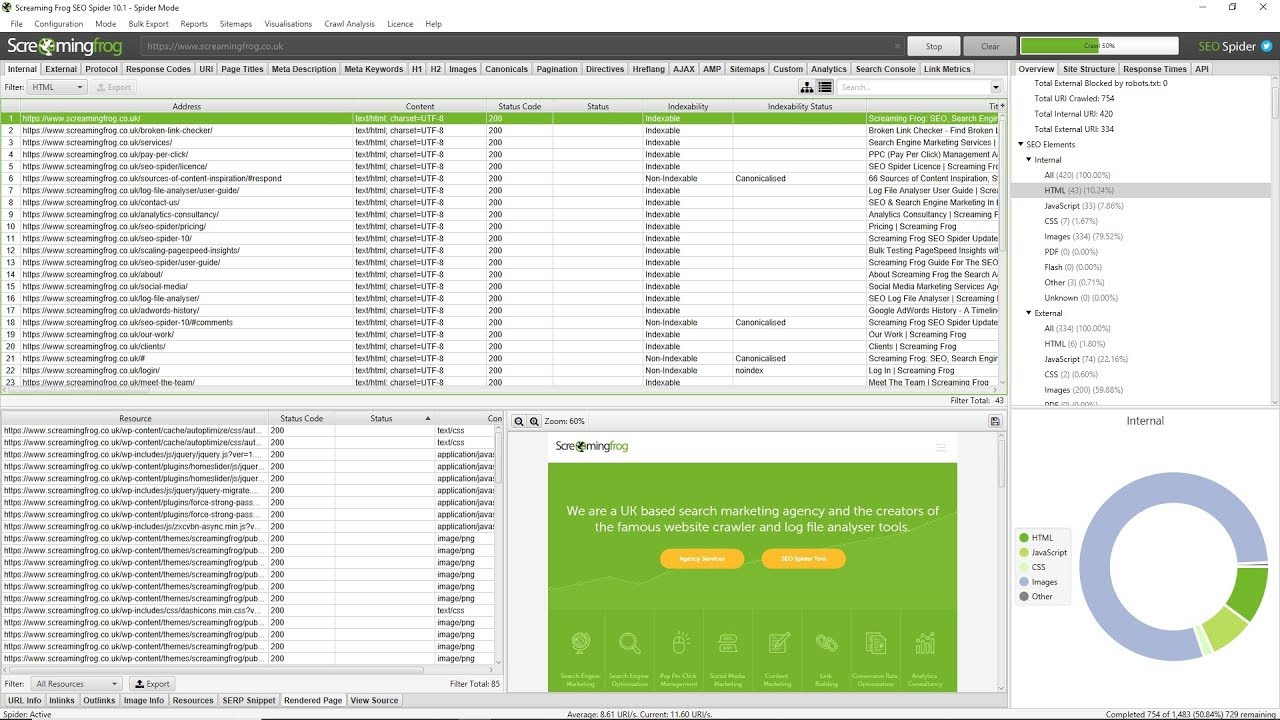 Answer the Public
It mainly focuses on the queries of the user by targeting particular keywords. You can easily create user intent based keywords. This way you can easily target your audience. It emphasizes on gathering those questions which are descriptive in nature and associated queries. Answer the public is considered as the best tool of SEO as it can do a one-word search with multiple probable values.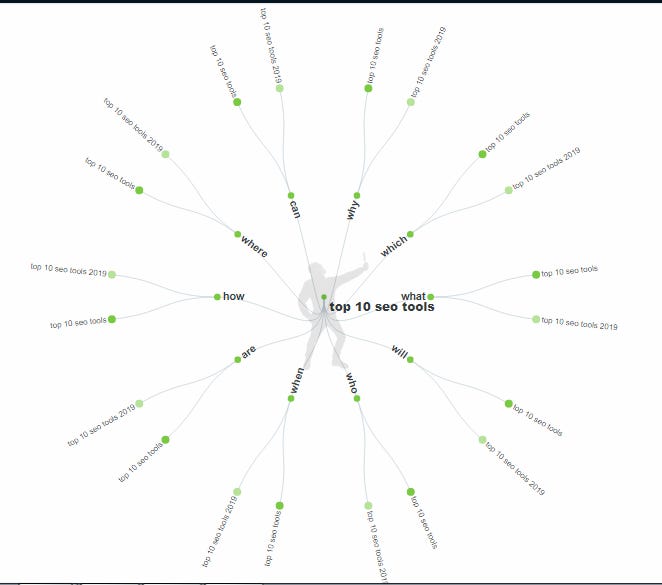 WooRank (free version)
WooRank is one of the popular handy chrome-based extensions. It helps you in knowing the overall score of SEO. SEO criteria are used for ranking the website based on content structure and keyword performance. Moreover, it depicts the pages which are not optimal to use and also showcase the positive comments. With the aid of this tool, you can boost on-page and off-page SEO. For the website's quick inspection, it is the best tool to use. It can be deployed for knowing the competitor's activity too.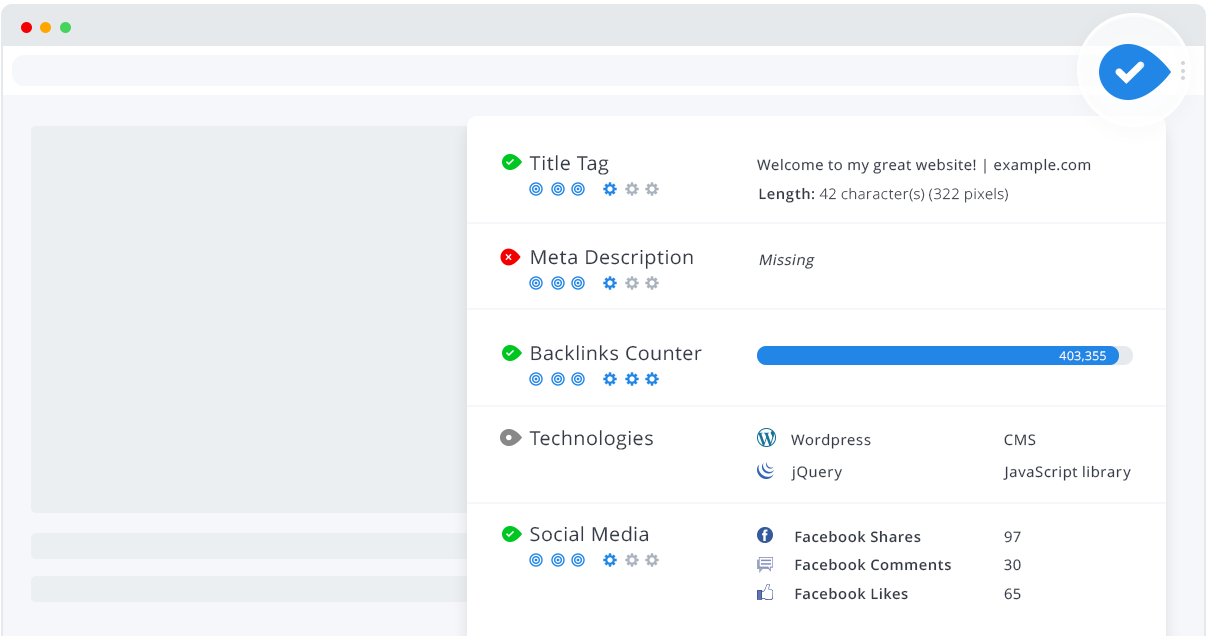 Top 5 Paid SEO Tools
Moz Pro
Moz Pro has attained a lot of acknowledgment as a great SEO tool. This tool has numerous competencies in the complete set as it is responsible for increasing the traffic and visibility in SERP. Moz also allows us to target the keyword combinations which can be used to target. Its pricing starts from $99/month. Moz PRO is all about web crawling, data gathering, and assembling it into reports.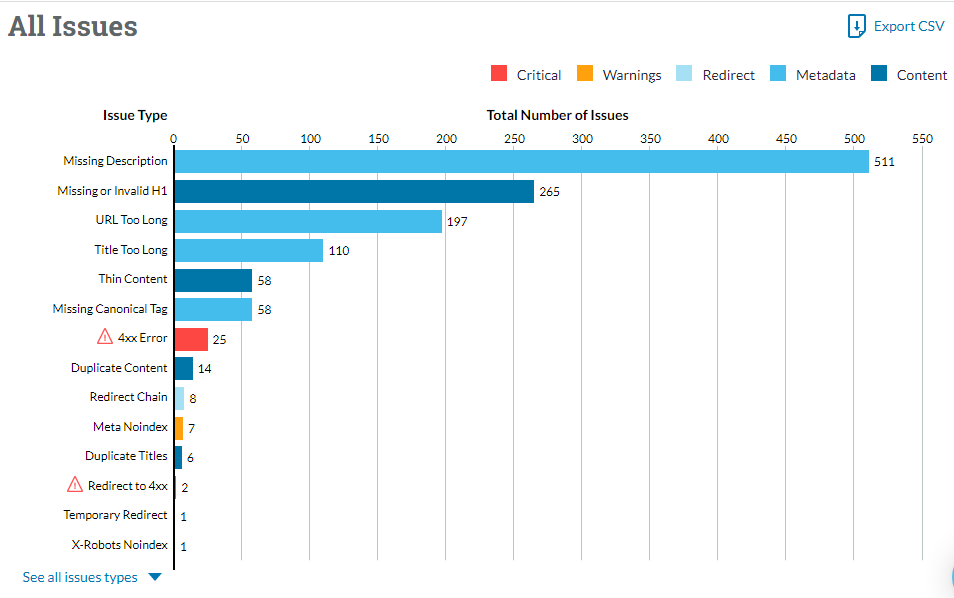 Ahrefs
Ahrefs has so many tools collection that can be deployed for web monitoring, tracking of rank, keyword research, backlink research, and competitive research. It costs $99/month. Ahrefs give you more than sufficient functionality for tracking the individual keywords, your link profile, and whole organic visibility. Do you know Ahrefs is considered as the fastest tool for backlink tracking as Ahrefs's backlink index gets updated after every fifteen minutes? Also, it has mentioned an alert tool in it, so that when your website name is mentioned on some different website, you get notified.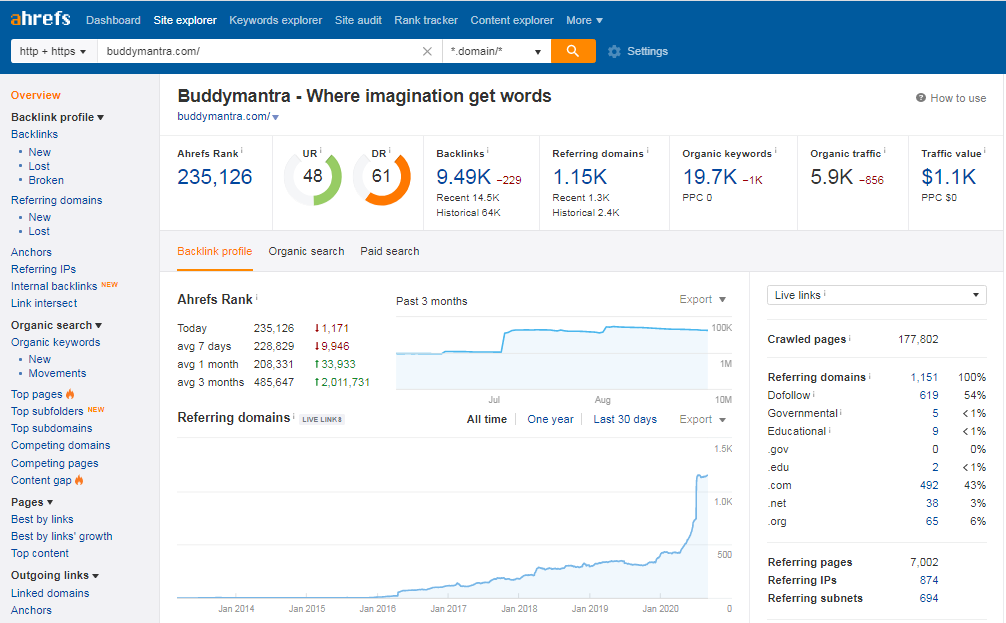 SEMrush
SEMrush is one of the critical SEO tools. The best feature of SEMrush is domain and domain analysis. This feature allows easy comparison of your site with the site of a competitor. In SEMrush, there is an on-page SEO checker tool that assists to monitor your rankings. It also provides relevant recommendations that boost the performance of the website. Its price is $99.95/month. SEMrush focuses on traffic analytics for identifying the competitor's traffic sources.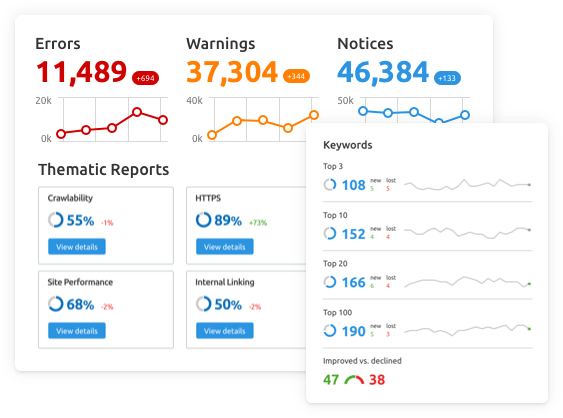 Majestic
Majestic is that SEO tool that assists you in rising as well as shining among all of your competitors. This is deployed for long term link building. Majestic works efficiently if you want to search as well as audit the backlinks for your website. Even this provides the privilege of auditing the website for your opponent's websites too. Its pricing starts from $49.99/month. It is also used for comparing the metrics of any two websites.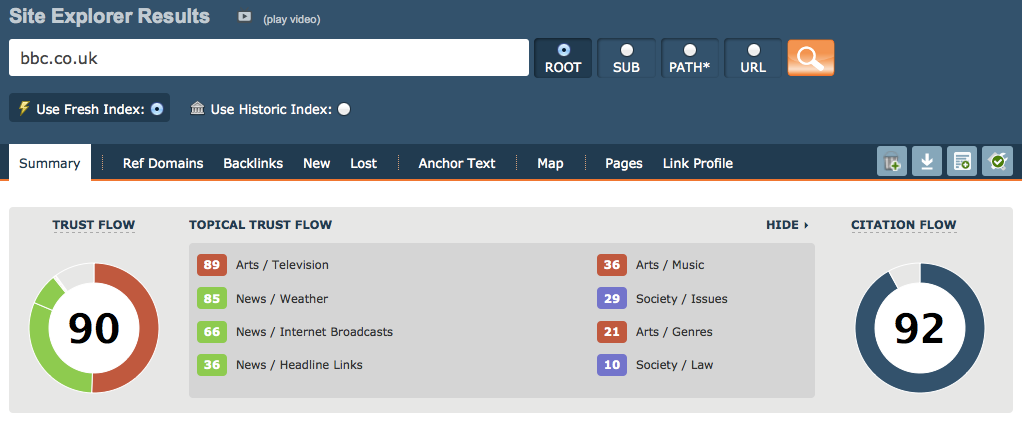 Raven Tools
It is one of the focused SEO tools that emphasize on auditing of the site, tracking of rank, and reporting of the website. Here reporting includes social media, SEO, PPC, Email tracking, and call tracking. Raven Tools also allows backlink research as well as managing link building aspects. Its price starts from $79/month.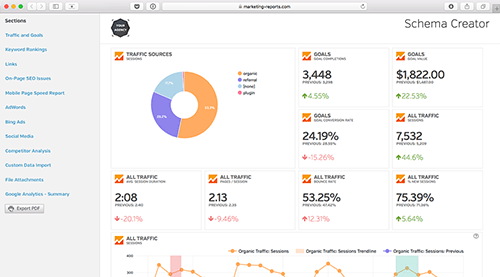 Final Thoughts
Search engine optimization is very crucial for your websites. It improves usability as well as the user's experience. It is needed professional SEO services for the website too. For achieving organic traffic, it plays a vital role. SEO tools are used for getting insights about what your competitor is doing, to know your efforts for getting ROI is useful or not, and many other factors. In this blog, we have discussed the top 10 SEO tools to use in 2021. We hope that this blog works for you. In case if you feel any doubt, don't hesitate to ask us via a comment in the comment section.